Meet Our Team
Our Vision
Whether you're looking for relief from severe chronic pain, searching for ways to beat the aches and pains of day-to-day living, or seeking the "holy grail" of optimal health and peak performance, you've come to the right place.
I think you'll find we're a little different from other health care providers. It's not just our commitment to providing first-class health care through natural chiropractic treatments - though that's part of it. And it's not just our great rates that provide a fantastic value for our patients-though that's part of it, too. It's our whole philosophy.
You see, I'm passionate about wellness- your wellness-on a structural, nutritional, even emotional level! And so is my whole team. That's why, once you're out of pain-whether it's back pain, neck pain, headaches, extremity pain, or other problems- we'll teach you how to stay that way while maximizing your "Keeping You Healthy"... for good!
But that doesn't mean we'll keep you coming back every week for years on end, like some chiropractors do. We'll get to the cause of your problem and correct it naturally and thoroughly so you can get on with your life!
Please take a few minutes to browse our website and get acquainted. Then give us a call at (888) 569-8180 to schedule an appointment. We look forward to seeing you soon!
---
Lance Scott Rawlings, D.C.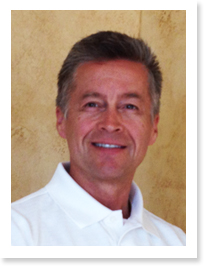 Dr. Lance Rawlings has been in private practice for over 30 years. He is a highly experienced chiropractor treating patients with chronic or acute back, neck, shoulder, sciatic nerve and extremity pain, headaches and many other health-related issues.
Dr. Rawlings is a graduate of the Los Angeles College of Chiropractic. Dr. Rawlings later served on the Faculty of L.A.C.C. as a Clinical Instructor. Certified in numerous techniques, Dr. Rawlings is most excited about the successes he has had utilizing the Cranial Release Technique. (Please see 'Cranial Release' section of website)
Dr. Rawlings chose to be a Chiropractor from personal experience as a chiropractic patient. He made an instant connection with chiropractic as a perfect way to help people with health concerns in a completely natural way.
Dr. Rawlings has been married to wife, Debra, for 31 years and together they have a son, a daughter and two dogs. The family resides in Sandy.
EDUCATION:
1979 DOCTOR OF CHIROPRACTIC, BACHELOR OF SCIENCE, LOS ANGELES COLLEGE OF CHIROPRACTIC
1975 CALIFORNIA STATE UNIVERSITY, LONG BEACH
1974 CALIFORNIA STATE UNIVERSITY, SAN DIEGO
1972-74 CERRITOS COMMUNITY COLLEGE - NORWALK, CALIFORNIA
INTERNSHIP:
LOS ANGELES COLLEGE OF CHIROPRACTIC CLINIC - (L.A.C.C. CLINICAL FACILITY - GLENDALE, CA)
GORDON GOODFELLOW CHIROPRACTIC CLINIC - (L.A.C.C. CLINICAL FACILITY - EL MONTE, CA)
PROFESSIONAL TRAINING:
Disability Evaluation
Motion Palpation Institute
Manipulation Under Anesthesia
SPECIALIZED SKILLS:
Cranial Release Technique (CRT) - Only doctor in Utah certified to perform this technique
LICENSURE & BOARD CERTIFICATION:
Diplomate, National Board of Chiropractic Examiners (No. 11392)
Certification in Disability Evaluation by the CCA
Certification in Manipulation Under Anesthesia by Texas College of Chiropractic
Utah State Chiropractic License (No. 952787791202)
Certification in Cranial Release Technique
CONTINUING EDUCATION:
Continuing education includes: More than 30 years of regular attendance to various chiropractic professional seminars, lectures, symposiums and clinical training sessions.
PROFESSIONAL MEMBERSHIPS AND AFFILIATIONS (past & present):
Utah Chiropractic Physicians Association
Parker Chiropractic Research & Education
Cranial Release Society
American Chiropractic Association Council on Sports Injuries
Motion Palpation Institute
Los Angeles College of Chiropractic Alumni Association
1983 Appointed to the Los Angeles College of Chiropractic Preceptor Faculty (Clinical Science Division)
---
Our Staff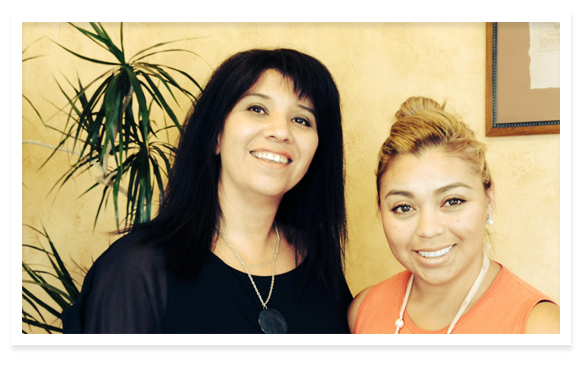 Jackie and Toni have both been working at our office for several years. They work the front and back office, and greet patients with their lovely smiles and kind words. We are very fortunate to have them both to keep the office running smoothly.
Jackie is bilingual and helps us with the Spanish speaking community.